Surge Protection Devices
The Surge protection devices combine unparalleled packing densities, application versatility, proven reliable hybrid circuitry, simple installation and optional 'loop disconnect' facilities – features which make the range the ultimate surge protection solution for process equipment, I/O systems and communications networks.
The exceptionally high packing densities are the consequence of an ultra slim 'footprint' for individual modules which can thus 'double-up' as feedback terminals. Each module provides full hybrid surge protection for 2 and 3 wire loop protection.Modules with a comprehensive range of voltage ratings cover all process related signals such as RTDs, THCs, 4 to 20mA loops, telemetry outstations, shut-down systems and fire and gas detectors.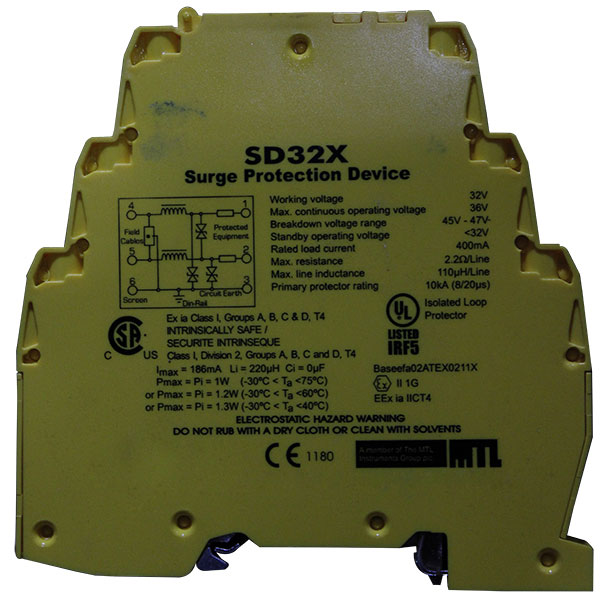 Optional 'loop disconnect', is a feature which allows commissioning and maintenance to be carried out without removal of the surge protection device. This facility is provided . In addition, a third connection on the field and safe side of the protector is provided in order to terminate screens safely.Ultra-slim user-friendly devices for protecting electronic equipment and systems against surges on signal and I/O cabling.