Electromagnetic Relay
A wide range of relays are available for the purpose of sequence control to direct load switching, which will suit for various applications depending on the control method or environment inside of a panel.
Electromagnetic Relay with sockets are available. 
PCB SLIM RELAY ALSO AVAILABLE  
AVAILABLE IN 2 C/O,3 C/O, 4 C/O AVAILABLE  
SUPPLY : 230 V AC, 24 V DC,12 V DC AVAILABLE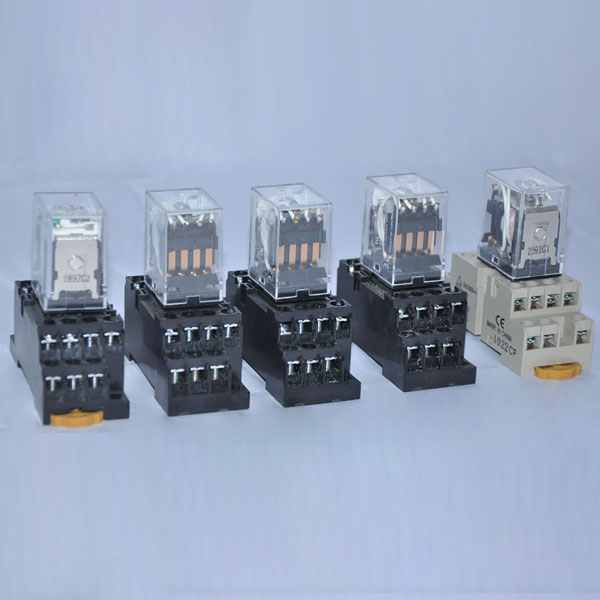 PLC Relay
Large plug-in terminals for reliable connection.
LED indicator, clear case, and mechanical flag allows easy and immediate visual operation verification.
Has a maximum switching voltage of 440 VAC.
Slim outline to save space in high volume rack and PLC applications.
Low power consumption for system energy savings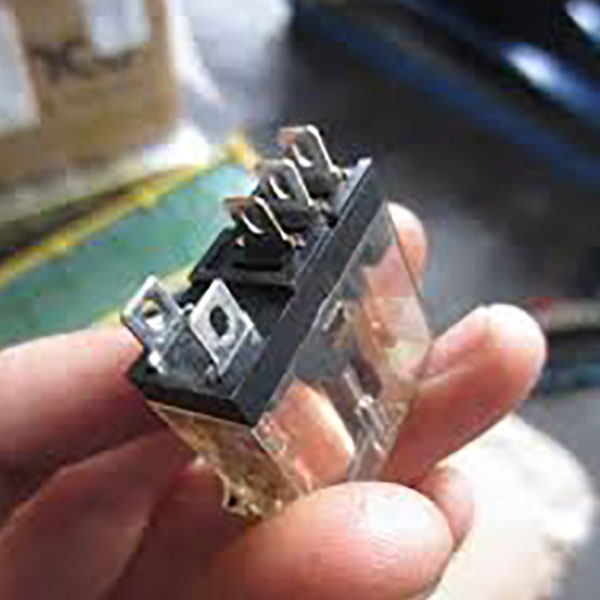 PCB Relay
A Power Relay for a Variety of Purposes  with Various Models
Conforms to VDE0435 (VDE approval: C250  
insulation grade), UL508, CSA22.2, SEV,  SEMKO.
Meets VDE0700 requirements for household  products according to VDE0110.
Clearance and creepage distance: 8 mm/8 m.
Models with CTI250 material available.
High-sensitivity (360 mW) and high-capacity  
(16 A) types available.
Double-winding latching type available.
Plug-in with test button and quick-connect  terminals available.
Highly functional socket available.